Fiji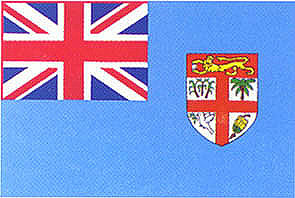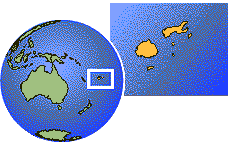 Formal Name


Republic of Fiji

Local Name
Fiji

Local Formal Name
Matanitu Ko Viti





Location: Oceania

Status: UN Country

Capital City: Suva

Main Cities: Lautoka

Population: 755,000 Area [sq.km]: 18,270

Currency: 1 Fiji dollar = 100 cents

Languages: English, Fijian, Hindustani

Religions: Christian, Hindu


Fiji, independent republic in the southern Pacific Ocean, part of Melanesia. It comprises more than 300 islands and islets, 100 of which are inhabited. Fiji has a total area of 18,274 sq km (7056 sq mi). The capital and largest city of Fiji is Suva.

Land and Resources

The largest and most important islands are Viti Levu and Vanua Levu, which together comprise more than 85 percent of the total land area. Other major islands include Taveuni, Kandavu, and Koro. These islands, along with smaller islands of the Yasawa Group on the west, the Lau Group on the east, as well as numerous coral reefs, surround the Koro Sea. Located to the northwest is the island of Rotuma. The largest islands are of volcanic origin and are mountainous. The highest peak is Mount Tomanivi (1323 m/4341 ft) on Viti Levu. A number of rivers cut valleys in the mountainous terrain. Rich alluvial soil is found in the river deltas. Grouped around the larger islands are the small islands and islets, composed of coral-reef and limestone formations. Climatic conditions in the islands are tropical, tempered by the southeastern trade winds. The average annual temperature is 25° C (77° F). Rainfall is heavy in most areas and averages about 2540 mm (about 100 in) annually. The principal natural resources are the dense forests, producing both softwoods and hardwoods, and gold and manganese deposits.

Population

The population of Fiji (1989 estimate) was 734,000. Overall population density was about 40 per sq km (about 104 per sq mi). In 1991 Fijians comprised some 49 percent of the total population and Indians about 46 percent. Suva (population, 1986 census, 71,608), the capital, chief port, and largest commercial center, is situated on the southeastern coast of Viti Levu. Other communities include Lautoka (28,728), Lami (8601), and Nandi (7679). Some 53 percent of the people are Christians, with Methodists and Roman Catholics forming the largest groups. Hindus comprise 38 percent and Muslims 8 percent of the population. The country also has small minorities of Sikhs and Confucians. The principal languages spoken are Fijian, an Austronesian language, and Hindi and English. The University of the South Pacific was established in Suva in 1968.

Economy

Principal crops of Fiji are coconuts, sugarcane, ginger, rice, cacao, coffee, corn, bananas, sweet potatoes, kava, taro, beans, pumpkins, pineapples, and tobacco. In the late 1980s livestock included about 159,000 cattle, 60,000 goats, and 29,000 pigs. Industrial establishments include sawmills; processing mills for sugar, coconut oil, tuna, and rice; copra dryers; pineapple factories; dairies; slaughterhouses; and biscuit and tea factories. The Fijians have a well-developed handicraft industry, producing mats, baskets, fishing nets, and pottery. They are also skilled carpenters, boatbuilders, farmers, and fishers. The total annual value of exports in the late 1980s was about $383 million. Imports were valued at some $544 million. The leading exports were sugar, gold, fish, timber, clothing, and coconut oil. Great Britain, Australia, New Zealand, and Japan were the main trade partners. Tourism is of growing importance as a source of foreign exchange. In the late 1980s annual budget figures showed about $274 million in revenue and $340 million in expenditure. The basic unit of currency is the Fiji dollar (1.533 Fiji dollars equal U.S.$1; 1990). An international airport at Nandi on western Viti Levu is a transpacific servicing stop.

Government

Until 1987, Fiji had a parliamentary form of government. A governor-general represented the British sovereign, but actual executive power was exercised by a council of ministers headed by a prime minister. After the 1987 military coup an interim constitution was drafted, vesting executive power in a president and legislative authority in an assembly. The constitution of 1990, designed to keep native Fijians in control of the country, provided for a president and a parliament, with a senate of 34 seats (24 of which are reserved for native Fijians, 9 for people of other races, and 1 for the island of Rotuma) and a house of representatives of 70 seats (37 for Fijians, 27 for citizens of Indian descent, 5 for other races, and 1 for Rotuma).

History

The islands were sighted by the Dutch navigator Abel Janszoon Tasman in 1643. Turtle Island, situated in the extreme southern portion of the group, was explored by the British navigator Captain James Cook in 1774. The first complete survey of the islands was conducted by a United States exploring expedition in 1840. Intertribal warfare prompted local chiefs to request British annexation. The Fiji Islands were unconditionally ceded to Great Britain in 1874 by the Fijian king Cakobau, who had become a convert to Christianity in 1854. In 1881 the island of Rotuma was attached to the colony. During World War II (1939-1945) Fiji became an important Allied supply station, and various air and naval installations were constructed. Fijians also served in the British armed forces during the war, both in their homeland and in expeditionary forces.

Fiji became an independent state on October 10, 1970, and on October 13 became a member of the United Nations. The first prime minister of independent Fiji was Ratu Sir Kamisese Mara, hereditary chief of Lau, an outlying island group, and founder of the majority Alliance party. Mara's Alliance party was continued in power as a result of elections in 1972, 1977, and 1982. Until 1987, Fiji was a member of the Commonwealth of Nations. In May of that year a military uprising, followed by attacks by ethnic Fijians against Indians, led to the ousting of the Indian-dominated government. A second coup, led by Lieutenant Colonel Sitiveni Rabuka in September, prevented a bipartisan cabinet from taking office. In December Ratu Sir Penaia Ganilau, former governor-general, was named by Rabuka to be the president of a civilian government for the new Republic of Fiji. In 1992, Rabuka was elected prime minister, and was reelected in 1994. Also in 1994, Ratu Sir Kamisese Mara was chosen by the Great Council of Chiefs to replace Ganilau, who died in December 1993. The Great Council Chiefs represents the traditional tribal leaders of Fiji.